Take Control.

ROLL and Xero are the simplicity, visibility and control businesses are looking for.

Try Roll for free

No credit card required.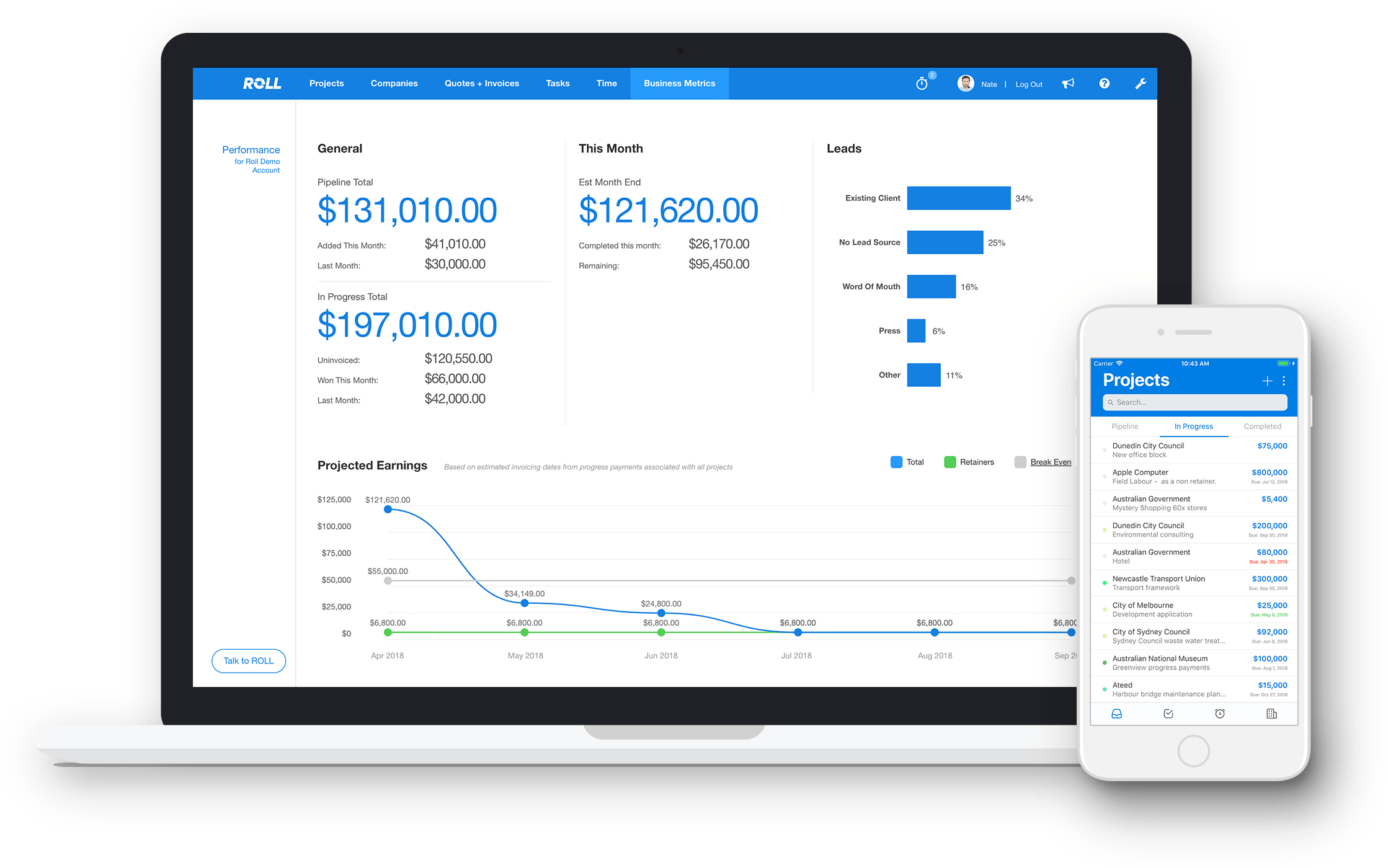 What is ROLL
ROLL is a workflow management tool that provides consultancies, web developers, engineers graphic designers and more with a centralised software solution to run their business. ROLL works for business owners, managers and teams and provides visibility and control unlike any other product on the market.
Manage Sales
Manage projects and jobs
Manage invoices and quotes
Get visibility of overall business performance
What is Xero
Xero is easy to use online accounting software that's designed specifically for small businesses.
It's all online, so you can work when and where you want to. Just login with your PC, Mac or mobile.
Your bank statements are automatically imported and categorised, letting you see your cashflow in real-time.
Invite your team and work together on financials. You can collaborate over your up-to-date numbers.
Xero has all you need to run your business – including invoicing, paying bills, sales tax returns, reporting and much more.
Find out more or try Xero Accounting Software for free.
ROLL is rated 4.8 out of 5 by Xero users!

I can't believe how easy it is. ROLL with the Xero integration has shaved at least 8 hours off my time and that of our account managers. I have put at least 3 working management spreadsheets into the bin.
Benefits of connecting ROLL and Xero
Connecting your Xero account with ROLL will give you a complete software solution to manage your work with streamlined, efficient process and a great user interface.
With ROLL's Xero integration, your contacts are syncronised across both platforms. Generate an invoice in ROLL and it immediately appears in your Xero account. The integration is two way, when invoices are marked as reconciled in Xero, your projects and the financial information in ROLL are also updated.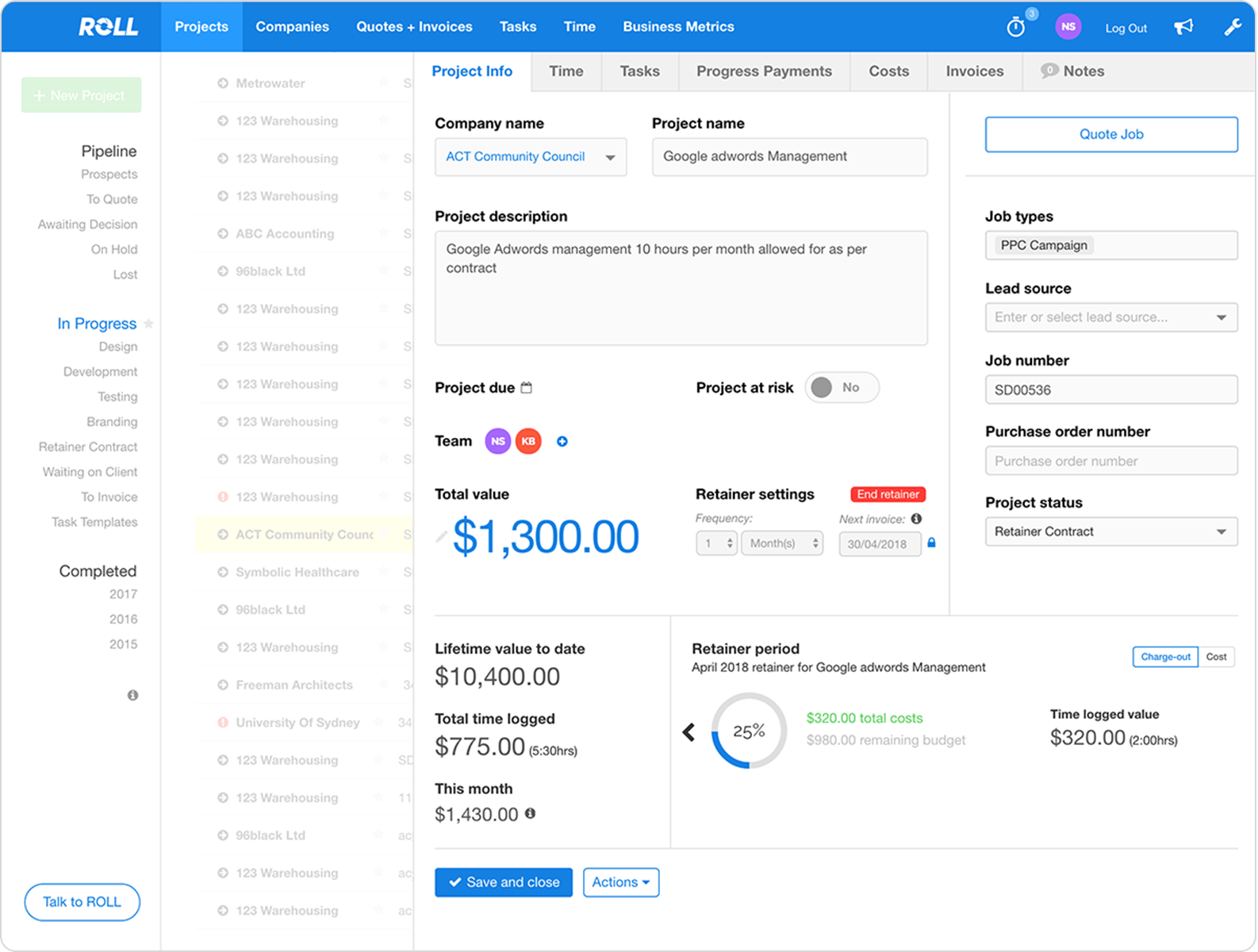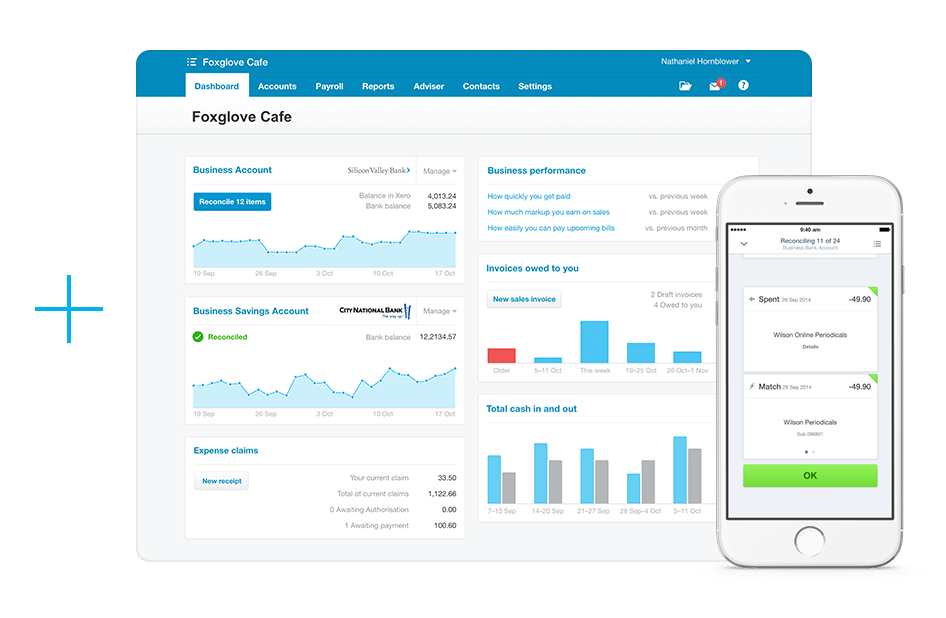 See for yourself how good ROLL and Xero could be for your business.
Try ROLL for free