Subscribe for updates from our blog so you don't miss out:
Have you ever wondered how much of your and your team's time last month has been billed? Or how many hours individual team members have worked last week? How many hours were spent on specific projects?
Well, wonder no longer. The new Time Dashboard in Roll now gives you all these answers. And more. You can see exactly how many hours you, your whole team or individual team members have worked in a week or month and how much of that time has been invoiced.
See for yourself: Log into Roll and go to Dashboards (the little graph symbol in the top left) and select Time Dashboard from the left side menu. Or keep reading to learn more about this awesome new feature.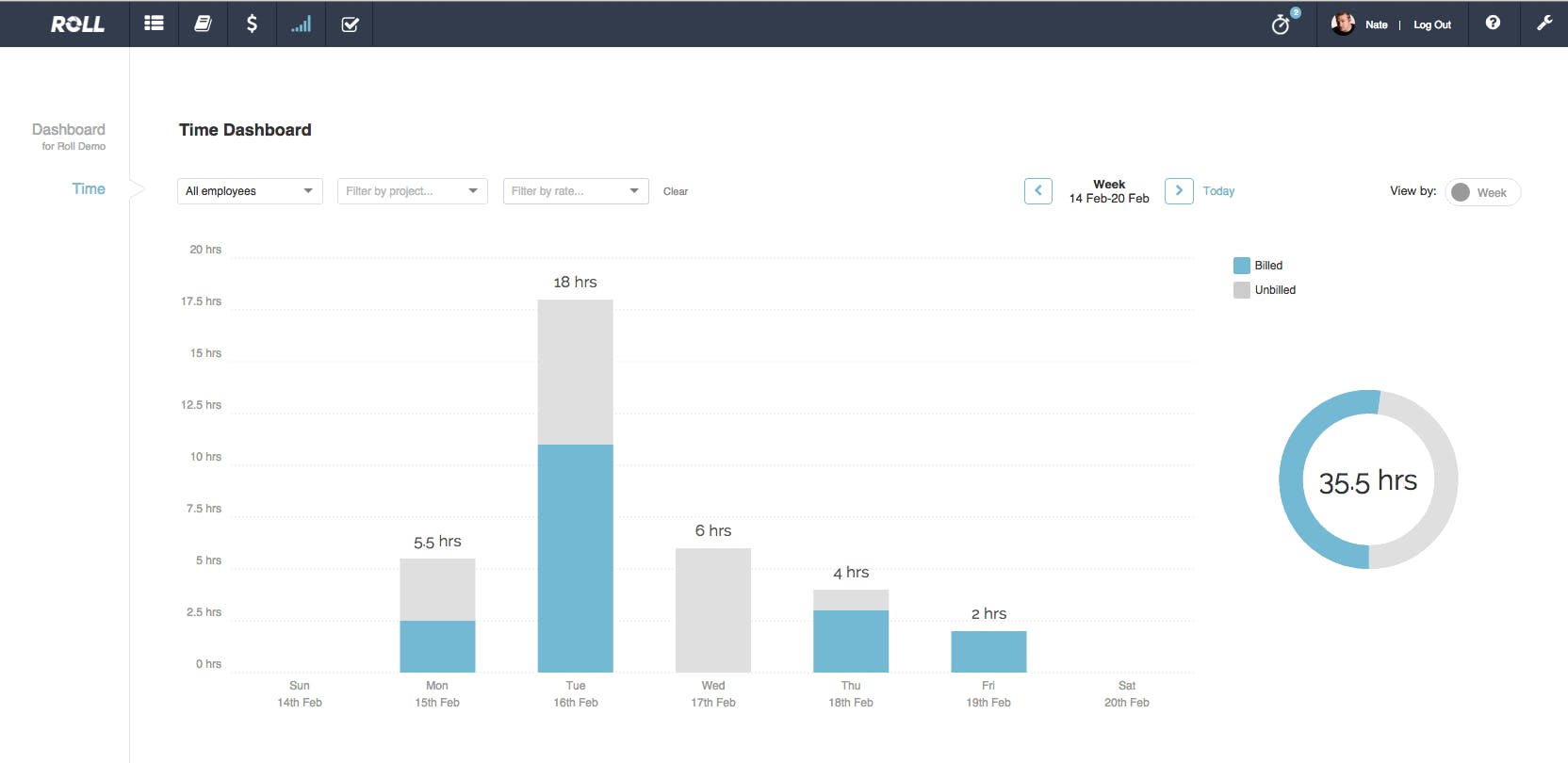 You can filter by project to see how much time has been spent on individual projects. Or filter by rate.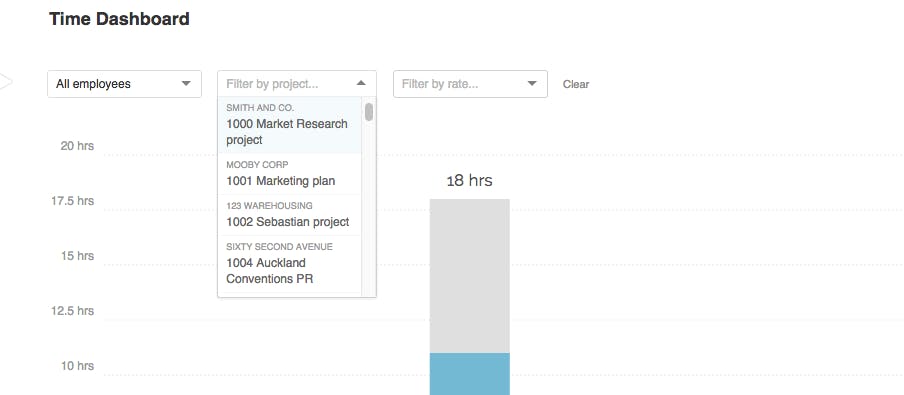 Easily toggle between view by week or month and move between weeks/months with the super simple navigation in the top right.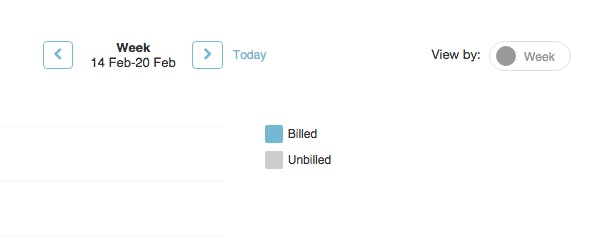 That's the new Roll Time Dashboard: Simple but powerful.Log into Roll nowto check it out.
ROLL is the simplest way to manage your business and projects.