Subscribe for updates from our blog so you don't miss out:
We've just released the ability to set Custom Project Statuses in Roll. This is great functionality that allows you to replicate the flow of work in your business giving you even better visibility and management of your projects in each stage of your workflow.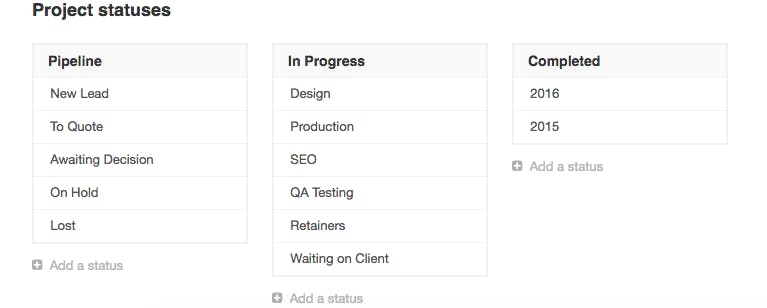 This functionality is very flexible and very powerful. Watch the YouTube video below to see a quick run through on how this functionality works:
Did you know our Product Roadmap is public? Check it out see what else is coming up and track our progress: https://trello.com/b/FffCM0bn/roll-product-roadmap
ROLL is the simplest way to manage your business and projects.