Subscribe for updates from our blog so you don't miss out:
As part of our drive to make Roll even better, we've just released another update with new functionality and improvements. Scan down below and see which new features will make your job easier!
Event Notifications!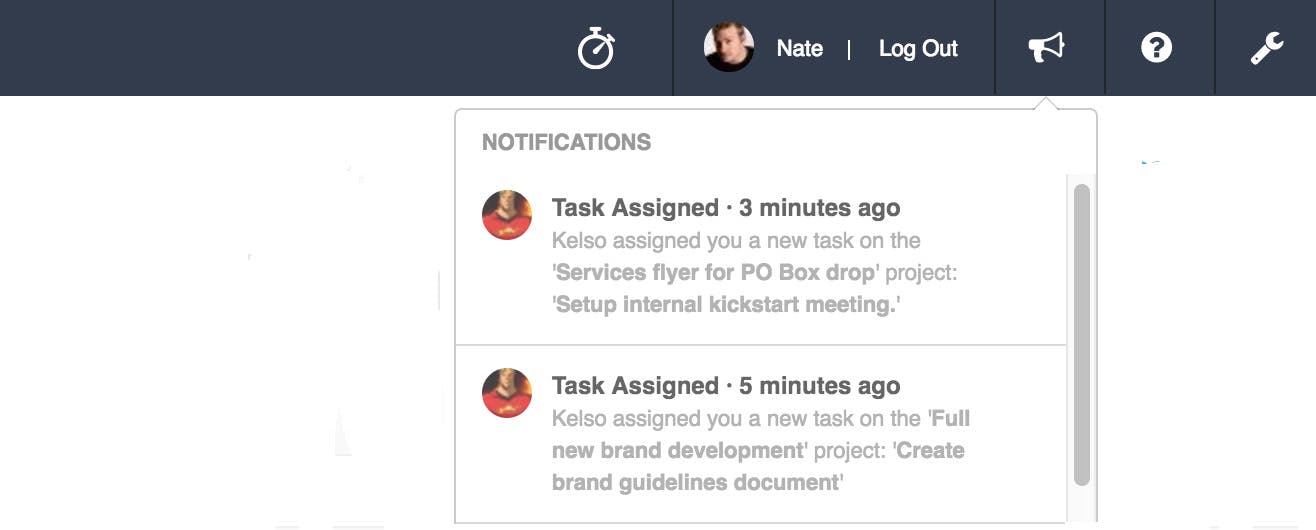 The standout feature added in this update is our new notifications system. The system will notify users immediately when they have been assigned to a task as well as notifying others attached to the task, when that task has been completed. Great for project managers to get notified when key tasks have been completed! Keep an eye on this feature as we'll be adding additional functionality in the coming months.
Notes and file uploads for Tasks and Companies

An often requested feature from the Roll community is the ability to upload files to tasks. These could be anything from briefing files for team members to client contracts for consultants or even artwork files for Creatives or Architects.
We've also added this feature to the companies area in Roll so you can associate documents like contracts and non disclosure agreements with your customers.
Ability to add discounts to quotes and invoices

Another often requested feature. The ability to add discounts to individual line items in quotes and invoices is now in Roll and fully Xero integrated.
Little tip here but you can also use the "Qty", "Rate" and "Disc %" fields to help you with simple calculations. To use it, input the math you want to calculate into any of those fields and hit enter. The field will now show the answer! Try it out by putting 200*4 in one of the fields and you'll see how it works.
Additional features and improvements
Ability to re-order line items in quotes and invoices
Start/Stop timer stability improvements
Functionality improvements for retainers and repeating invoices
Better handling of tax inclusive/exclusive in Xero
Speed improvements - in-particular related to Tasks
Quote/Invoice Qty and Rate fields improvements
Did you know our Product Roadmap is public? Check it out see what else is coming up and track our progress: https://trello.com/b/FffCM0bn/roll-product-roadmap
ROLL is the simplest way to manage your business and projects.