Subscribe for updates from our blog so you don't miss out:
Use Custom Fields in ROLL to Tailor ROLL to fit Your Business Like a Glove.
In the ever-evolving landscape of project management, adaptability is key. Businesses need tools that not only streamline their processes but also adapt to their unique needs. That's where the new custom fields functionality in ROLL software comes into play, revolutionising the information you capture and the way you manage your data. With ROLL custom fields, you'll be able to capture, manage, and customise the data that's most important to you.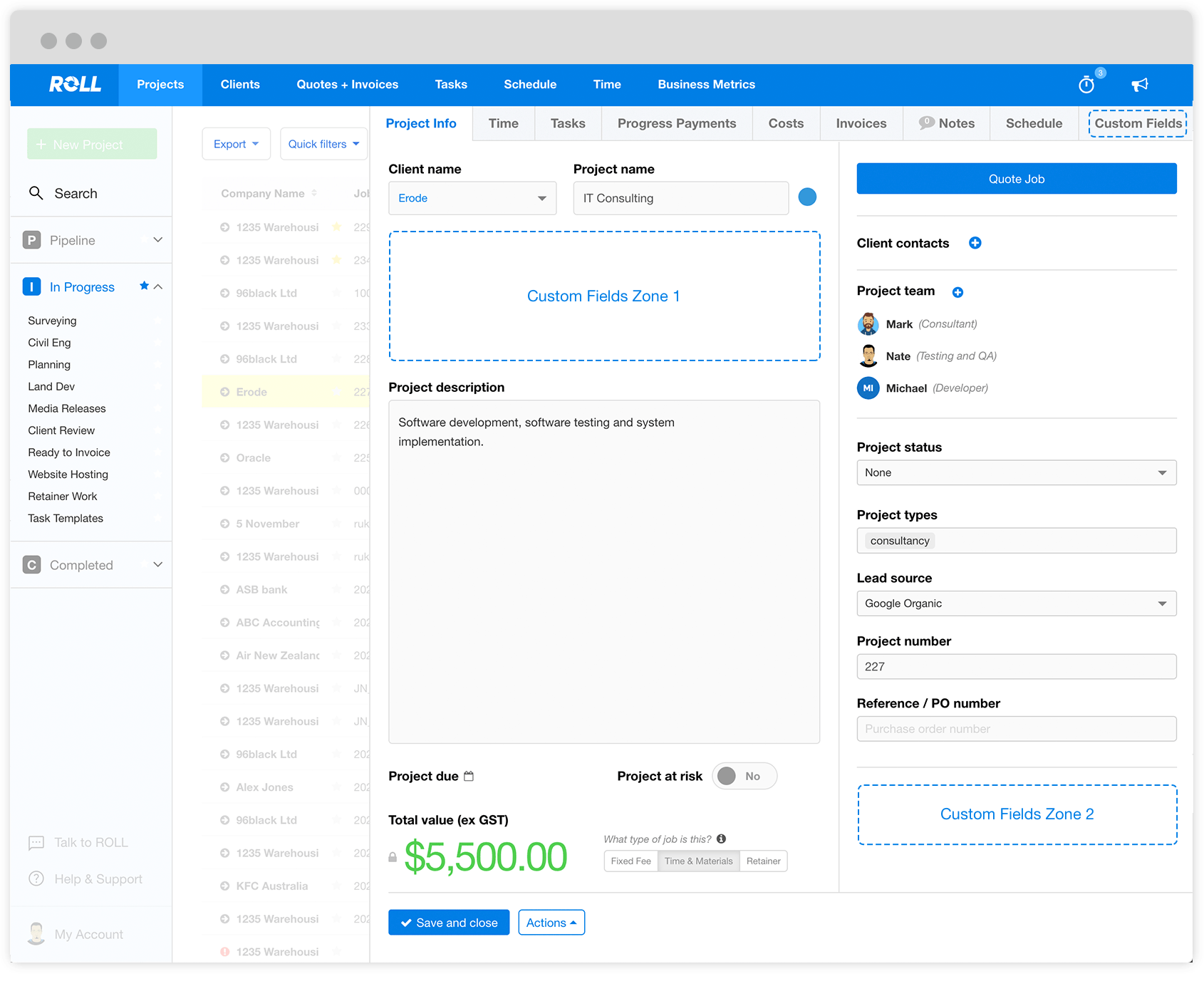 Capture Your Vital Data
The key to the power of custom fields is their ability to let businesses capture and manage data that truly matters to them. Custom fields can be seamlessly integrated into the project information or client details areas of ROLL ensuring that you have all the information you need at your fingertips and organised in a way that makes sense for your business.
Diverse Field Types and Sizes
Every piece of data is unique and ROLL software's custom fields offer a range of field types and sizes to cater to your data capturing needs. From text fields to checkboxes, date pickers to drop-down menus, you can choose the field type that aligns with your data.
Enhanced Search and Visibility
Custom fields aren't just about capturing data; they're also about putting it to work. You can use custom fields in your search queries, making it easy to find the information you need when you need it. Additionally, custom fields can be displayed in the project or client listings areas of ROLL software or used to filter your projects with our advanced filtering, giving you a quick overview of critical project and client data at a glance.
Easy Setup and Management
Having a flexible system to setup and manage custom fields was critical. The easy-to-use interface in the settings area of ROLL makes this process simple and painless.
Customise ROLL to Your Business
Every business is unique, and ROLL software's custom fields allow you to tailor the platform to your specific business needs. No more one-size-fits-all solutions; now, you have a tool that adapts to you, not the other way around.
Available Now on Business Pro Accounts
Custom fields are available now on all Business Pro accounts. So, whether you're a seasoned ROLL user or just getting started, you can take advantage of this feature today.
ROLL is the simplest way to manage your business and projects.