Subscribe for updates from our blog so you don't miss out:
The two golden rules of running a successful small business is knowing where your leads are coming from and managing your cash flow. The Roll dashboard allows you to get these two pieces of crucial information in one place in an easily digestible format as illustrated on the below screenshot.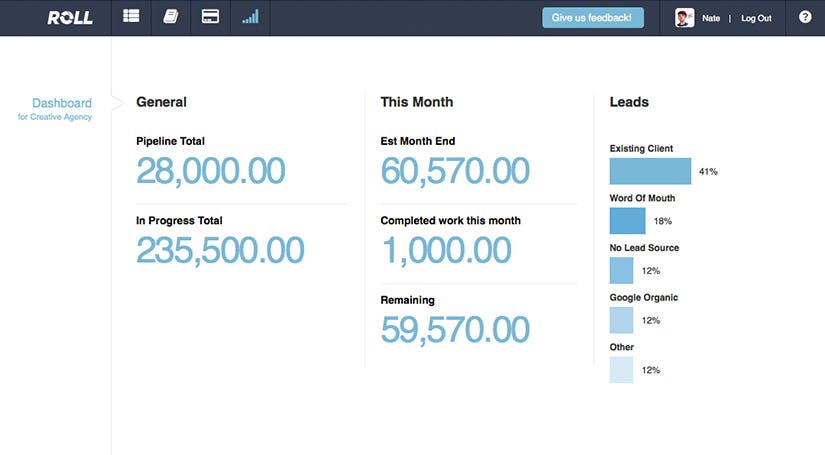 Screenshot of the Roll dashboard view
This simple view provides insight into how your business is doing and enables you to focus your time and effort on other important aspects of running your business.
The value of tracking your leads
Having a better understanding of where your business is coming from and monitoring the performance of different channels allows you to distinguish the most cost effective ways of selling your products or services. This will let you grow your business quicker and more effectively. Letting you decide how to get more value for money from your marketing budget.
The Roll dashboard cleverly distinguishes the source of your leads, therefore allowing you to quickly gain this insight when analysing your business.
Improved cash flow visibility
Focusing your efforts on the right promotional avenues should also have a positive effect on your business cash flow. By pursuing marketing activities that provide you with most return, you create a healthier business where the most valuable promotional activities are well managed and developed.
Get all of your ducks in a row today! Let Roll do all the hard work for you!
ROLL is the simplest way to manage your business and projects.