With Roll you can manage your entire business
in one simple yet smart software application.
Capture leads
Capture and manage opportunities in seconds.
Manage Jobs
Create task lists, track time and manage project financials.
Invoice Clients
Generate, manage and send invoices quickly and easily.
With the above all in one place, Roll gives you the visibility and
control you need to run a better business.
All the insights you need to make smarter business decisions - always just a click of a button away.

Get started now
Everything you need to run your business.
In one simple yet smart software application.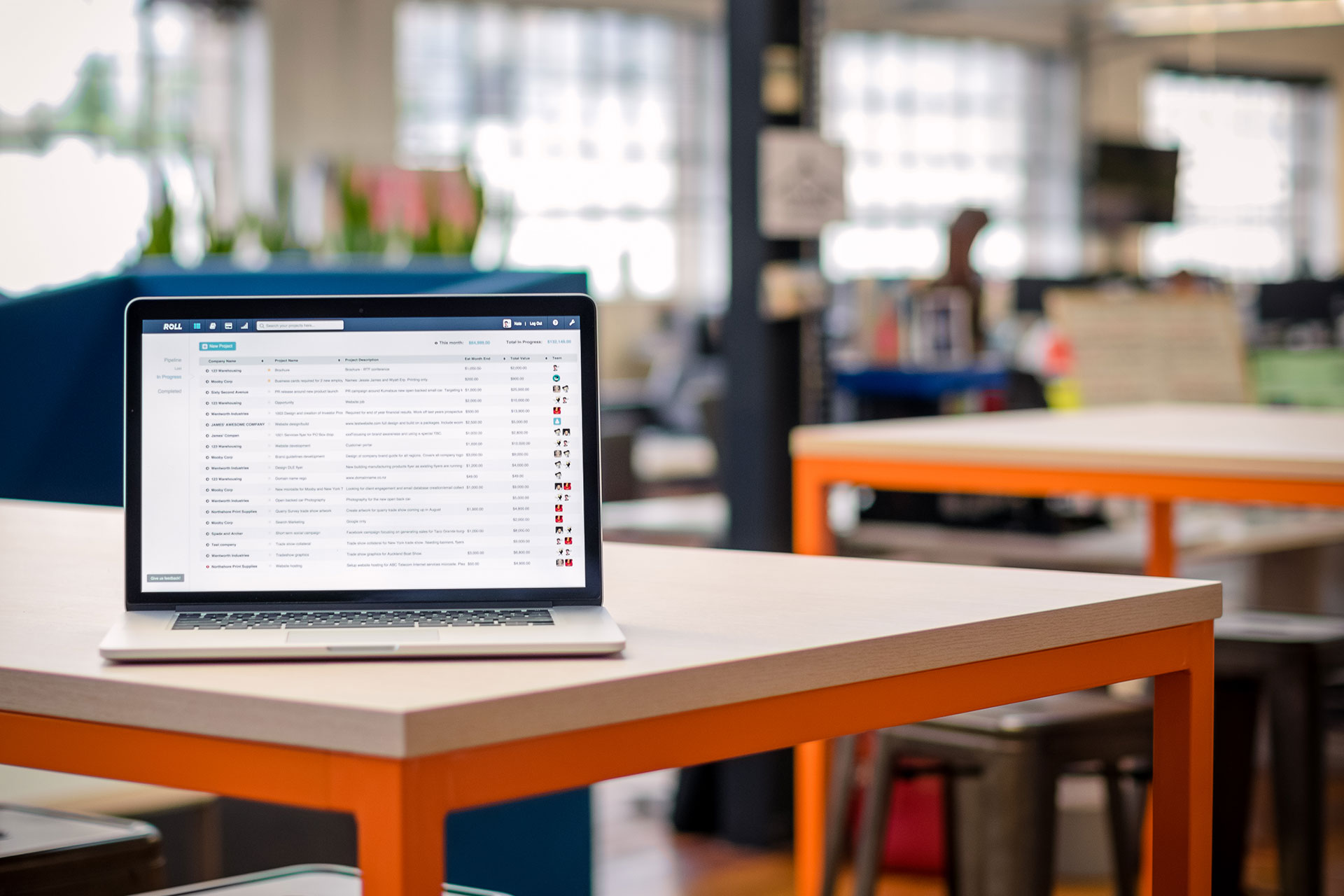 Try Roll for free for 30 days.
No credit card required.
All features. Unlimited users. No limitations. Get started now and choose your plan later.
Roll allows us to manage our pipeline and work in progress in one application. The fast workflow has really streamlined how we operate.

Simply put this app has completely removed a question that continually nagged at me on daily basis: "are we making enough money this month?" and "have we got enough in the pipeline for the upcoming months?

Moving to Roll was really easy as the application is so intuitive. I love the overall simplicity, that coupled with the visibility it gives me on my business, is great.